"south africa, 1989"- 1989
again; prejudgement reduces the capacity to love, and consequently, to be loved;
[ a denial of roots is deadly to the foundation.]...
height - 58 inches - width - 36 inches - depth - 29 inches...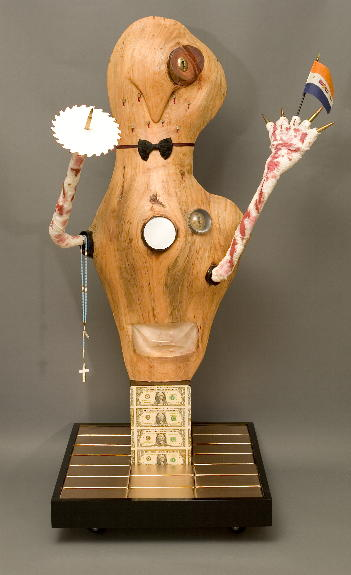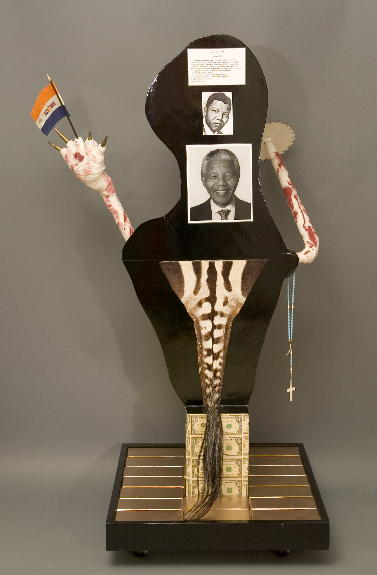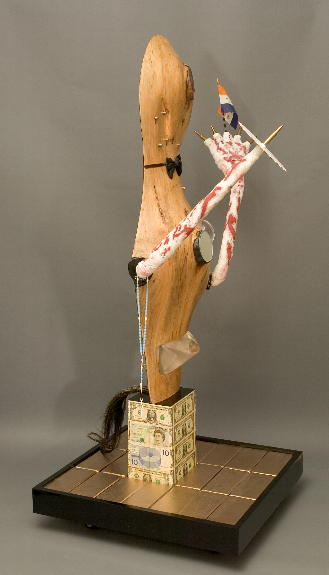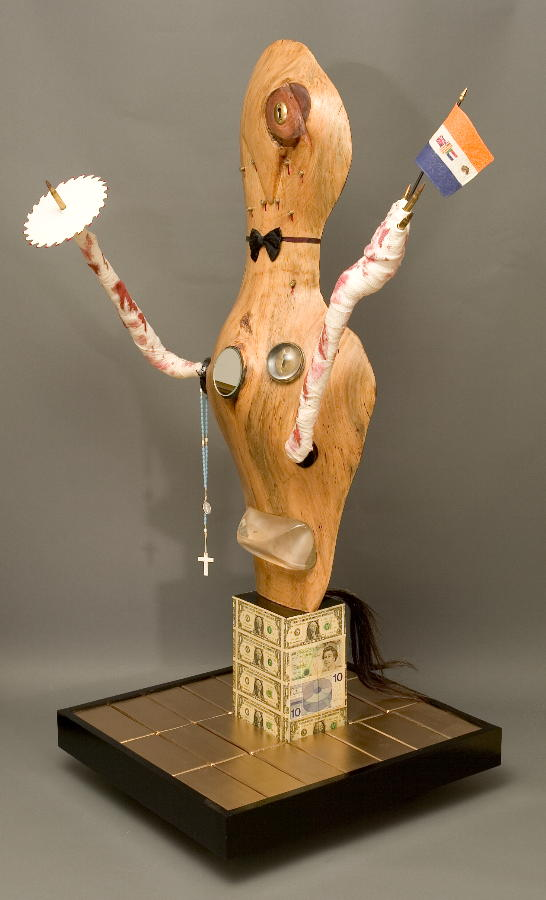 "south africa – 1989"
-things to do-
don't buy their diamonds, don't but their gold, boycott them,
directly and indirectly, spread the word, [ supply and demand.]…
passive resistance, [ remember gandhi,] think, feel, change things…
art should help catalyze change and change should lead to progress…
think less about this artwork than about the people that it represents;
[ courage becomes easier as the motivation deepens.]…
i shouldn't have to say please;
your conscience should be your guide and "god"…
to be black is to be part of nature…
nature is sacred…………….
to fuck with nature is suicide…
suicide is immoral…